I know that I supposed to care more about my blog, but what should I say except I don't have time to update my blog. My beloved got his knee operation (ligament operation - a well known injured among the football player) last August, and ever since he has to use crutches to help him walk. Due to his conditions, he depends himself on me in doing almost everything. Thanks God that he is getting better now and on 14th of October, he wont have to use the crutches anymore.
Actually I don't want to update this blog until I read
Michelle
of
Bleeding Espresso
wrote a comment
here
about the
2nd Annual O Foods Contest for Ovarian Cancer Awareness Month
that she organized together with
Sara
of
Ms Adventures in Italy
and by luck, I made this cookies last month and was able to take the photos, so I decided to join in the last minute.

The O Foods tradition started in honor of an award-winning pastry chef Gina DePalma, author of Dolce Italiano: Desserts from the Babbo Kitchen; Gina has been fighting ovarian cancer for the past year and a half, and in addition to physically battling the disease, she has also started the Cowgirl Cure Foundation to raise awareness and money for research as well.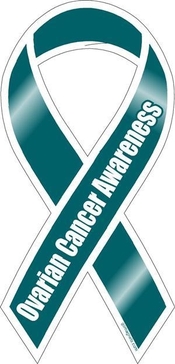 From the Ovarian Cancer Research Fund:

* Ovarian cancer is the leading cause of death from gynecologic cancers in the United States and is the fifth leading cause of cancer death among U.S. women; a woman's lifetime risk of ovarian cancer is 1 in 67.
* The symptoms of ovarian cancer are often vague and subtle, making it difficult to diagnose, but include bloating, pelvic and/or abdominal pain, difficulty eating or feeling full quickly; and urinary symptoms (urgency or frequency).
* There is no effective screening test for ovarian cancer but there are tests which can detect ovarian cancer when patients are at high risk or have early symptoms.
* In spite of this, patients are usually diagnosed in advanced stages and only 45% survive longer than five years. Only 19% of cases are caught before the cancer has spread beyond the ovary to the pelvic region.
* When ovarian cancer is detected and treated early on, the five-year survival rate is greater than 92%.

You can always help by donating for Ovarian Cancer through FirstGiving.

Now let me jot you down the recipe. I did some modification by substituting walnut with almond (without toasting the almond) and chocolate chunks with chocolate flakes.





Oatmeal Banana Almond Cookies


Recipe from

Martha Stewart's Cookies, The Very Best Treats to Bake and to Share

through Vania, Dita and Elsye and modified by me



Ingredients:


1 cup all- purpose flour
1/2 cup whole wheat flour
1 tsp coarse salt
1/2 tsp baking soda
3/4 cup (1 1/2 sticks) unsalted butter, room temperature
1/2 cup granulated sugar
1/2 cup packed light brown sugar
1 large egg
1 1/2 tsp pure vanilla extract
1/2 cup mashed ripe banana (about 1 large)
1 cup old-fashioned rolled oats
8 ounces semisweet chocolate flakes (original recipe use: 8 ounces semisweet chocolate, coarsely chopped into 1/2 inch chunks (~224 gr))
1/2 cup coarsely chopped almond (original recipe use: 1/2 cup coarsely chopped wanuts (about 2 ounces))





Method:


1. Preheat oven to 375 F. Whisk together both flours, salt and baking soda in a bowl.
2. Put butter and both sugars into the bowl of an electric mixer fitted with the paddle attachment; mix on medium speed until pale and fluffy. Reduce speed to low. Add egg and vanilla; mix until combined. Mix in banana. Add flour mixture just combined. Stir in oats, chocolate flakes, and almond.
3. Using a 1 1/2 inch ice cream scoop, drop dough onto baking sheets lined with parchment paper, spacing about 2 inches apart. Bake cookies, rotating sheets halfway through, until golden brown and just set, 12-13 minutes. Let cool on sheets on wire racks 5 minutes. Transfer cookies to wire racks; let cool completely. Cookies can be stored in airtight containers at room temperature up to 2 days.

Makes about 3 dozen.




Related post:


Onion Gravy - O Foods For Ovarian Cancer Awareness Month