Sara
of
Ms Adventures in Italy
,
Jenn
of
The Leftover Queen
, and
Michelle
of
Bleeding Espresso
organized an event called
O Foods For Ovarian Cancer Awareness Month
in honor of
Gina DePalma
, author of
Dolce Italiano: Desserts from the Babbo Kitchen
and Executive Pastry Chef of Babbo Ristorante in NYC, who was recently diagnosed with ovarian cancer.
From Ovarian Cancer Research Fund: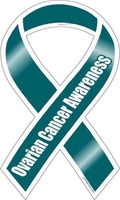 - Ovarian cancer is the leading cause of death from gynecologic cancers in the United States and is the fifth leading cause of cancer death among U.S. women; a woman's lifetime risk of ovarian cancer is 1 in 67.
- The American Cancer Society estimates that 21,650 women will be diagnosed with ovarian cancer in the U.S. in 2008 and about 15,520 women will die from the disease.
- The symptoms of ovarian cancer are often vague and subtle, making it difficult to diagnose. There is no effective screening test for ovarian cancer but there are tests which can detect ovarian cancer when patients are at high risk or have early symptoms.
- In spite of this patients are usually diagnosed in advanced stages and only 45% survive longer than five years. Only 19% of cases are caught before the cancer has spread beyond the ovary to the pelvic region.
- When ovarian cancer is detected and treated early on, the five-year survival rate is greater than 92%.

To help woman with ovarian cancer, you can donate your money to Ovarian Cancer Research Fund.

I hope

Gina

will doing well and so will all women with ovarian cancer.





Onion Gravy


Recipe from BBCGoodFood adapted by me



Ingredients:


25 gr butter
6 medium size onion
½ tbsp granulated sugar
½ tbsp all-purpose-flour
Dried thyme leaves as needed
200 ml beef stock
Splash of fish sauce (original recipe using Worcestershire sauce)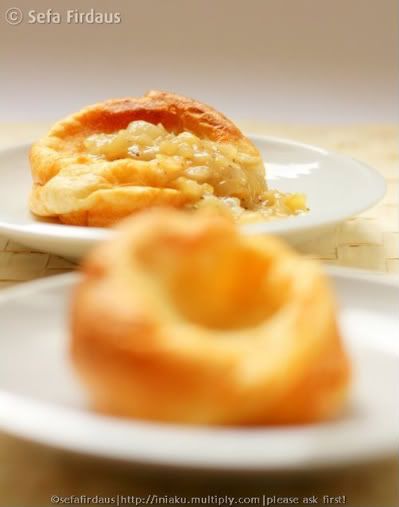 Method:


1. Melt the butter in a skillet and stir through the onions. Cover skillet with a lid and cook over small heat for about 10 minutes.
2. Remove the lid and add sugar. Cook 15-20 minutes, stirring, until all of the liquid has evaporated and onions have turned golden.
3. Add flour and stir for 1 minute. Add thyme, then gradually add stock. Bring to boil then simmer for 5 minutes. Add fish sauce and stir. Remove from the heat.
4. Serve with Yokshire Pudding.