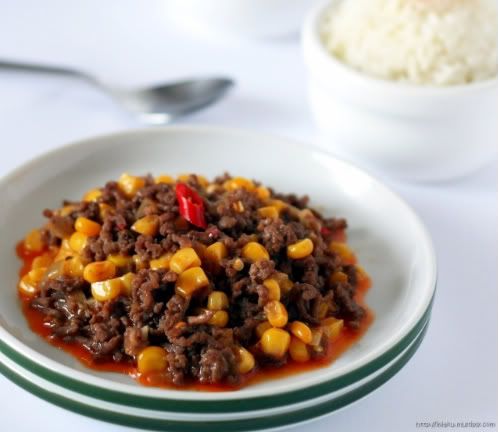 Another recipe created as a result of my laziness. I just used all the ingredients that I have in my kitchen. It's really quick, easy and simple but yet tasty ;)
Dare to give it a try?



Ingredients:
300 gr minced beef
200 gr corn kernel
2 tbsp minced onion
3 cloves of garlic, finely minced
4 red chilies, angle sliced (as desired)
1 tsp fried garlic (optional)
1 tsp

sambel oelek


2 tbsp oyster sauce
1 tbsp palm vinegar (or any vinegar)
Pepper and sugar to taste
Vegetable oil for sautéing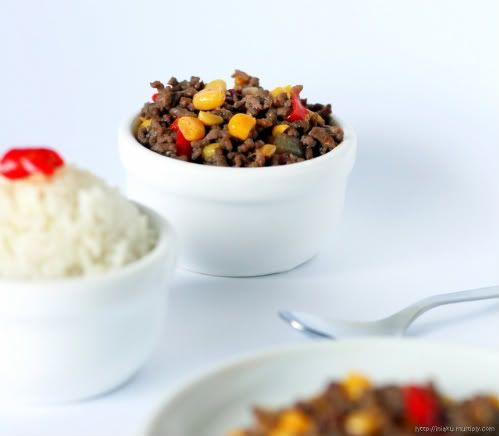 Methods:


1. Heat oil in a skillet. Sauté onion until fragrant. Add garlic and red chilies. Cook until wilted.
2. Add

sambel oelek

. Stir fry until fragrant.
3. Add minced beef. Cook until brown.
4. Add corn kernel, oyster sauce, fried garlic, palm vinegar and season with pepper and sugar. Cook until set.
5. Serve with steamed rice.