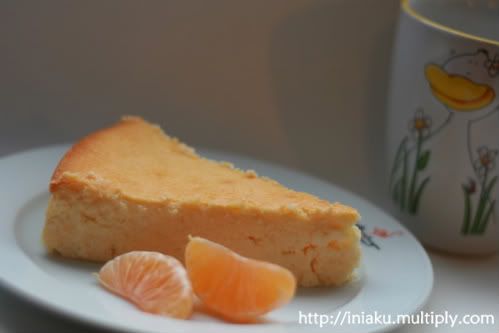 If you are fond of cheese cake, so you'll love German cheese cake (
Käsekuchen
).
Germany
has lots of types of cheese cake, and all are tasty ;-)
I always ate Käsekuchen at the café or bought one slice at the bakery shop but never of my own. Last week I craved cheese cake, but the one from café or bakery shop. What should I do? I never baked Käsekuchen before, but there is always the first time for everything, isn't it? Then you know what happened next, don't you. Yup! I baked my first Käsekuchen and it was success. Everybody who ate it, gave the compliments by saying how tasty it was or by eating it without stopping or by asking me to make it again :-)
Recipe source:

Käsekuchen hat ein Zuhause - die leckersten Käsekuchenrezepte.




Ingredients:


1000 gr Magerquark (low fat cottage cheese/curd cheese)
3 eggs
125 gr margarine
375 gr granulated sugar
1 tbsp lemon juice (original recipe using juice from 1 lemon)
3 tbsp

Grieß

(semolina)
1 pack (37 gr) of

Puddingpulver

(custard powder)
1 pack (8 gr) of vanilla sugar
1 pack (15 gr) of baking powder



Methods:


1. Combine all the ingredients in a big bowl. Mix it until well blended.
2. Pour the batter into a greased spring form (26 cm). Bake in a pre-heated oven of 180°C for 50-55 minutes.
3. Remove from oven and cool completely in a pan on a wire rack.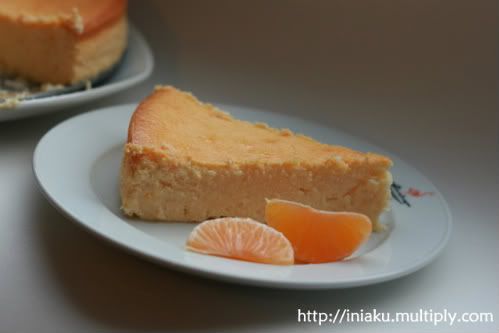 On 25th of December 2007, I brought my homemade

Käsekuchen

for lunch with a very lovely German family. They said that it smacked "lecker".